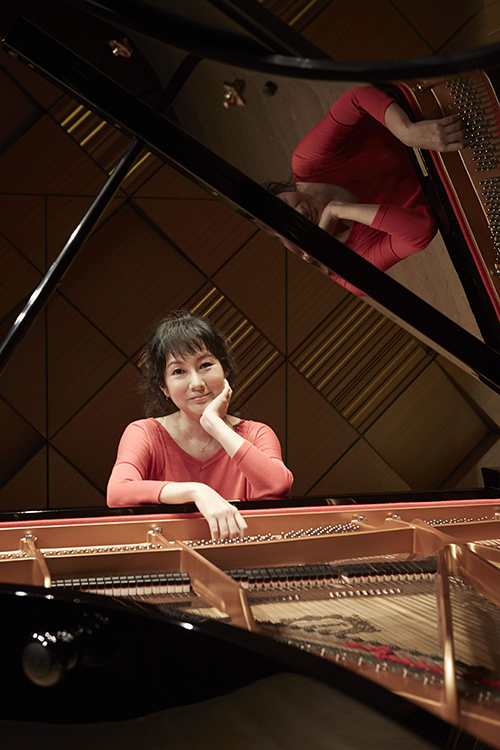 Hiroko Kokubu 
Pianist, Composer, Music Arranger
Born in Tokyo, Hiroko studied classical piano at Kunitachi Music College and achieved excellence there by playing such classics as Schubert and Ravel.
After graduation, she went to New York to study Jazz under the guidance of some great musicians including Mr. Barry Harris.
In 1987, she made her first album "More Than You Know" which was released in Japan by JVC.
This album was highly acclaimed in Japan as "a debut album of a great woman pianist & composer who represents the newer."
It was also released in the US and Canada by GRP Records and was very well received in those markets as well.
Since then, she has had 9 albums released in Japan and 4 in the US, some of which also have been released in other areas of Asia and Europe.
They are all-successful because of the warm, beautiful melodies and pop influences of her compositions, which are embodied in her thrilling, hot improvisations.
She is also known for her unique ability to engage in on-stage banter, a skill she developed as an anchor woman on CNN News in Japan and a radio DJ.
Hiroko has gained worldwide popularity now, having played at several international events including the Jakarta Jazz Festival (in Indonesia) and the Catalina Island Jazz Festival (in the US).